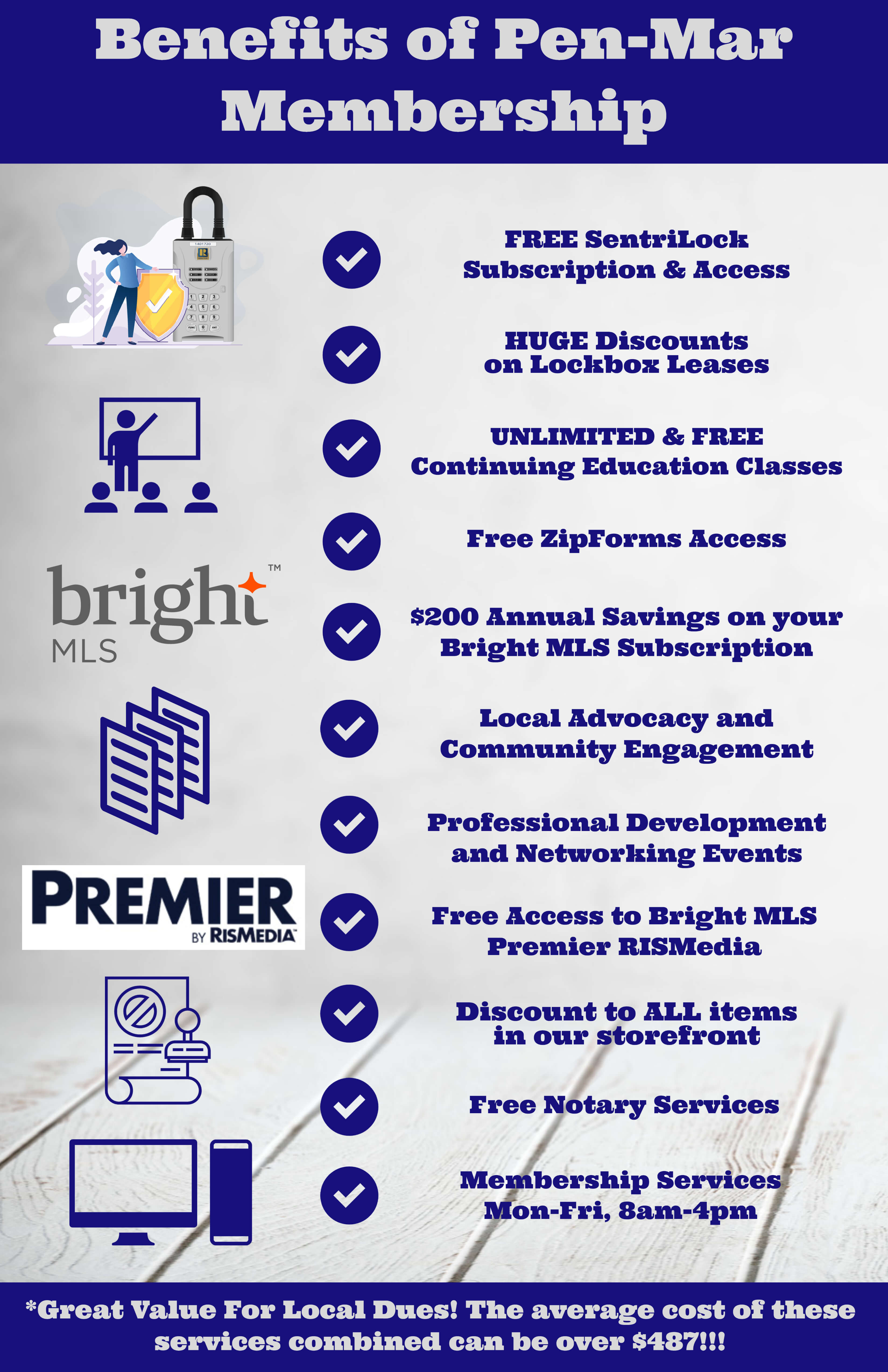 Step 1: Completing Your Application – We'll need a copy of your license when you submit your application. Once the application is processed, an email will be sent to notify you of your NRDS# (National REALTOR Database System Number) has been activated. Your application will then be submitted before the Board of Directors for approval at their next monthly meeting.
Step 2: Making Necessary Dues Payment –We accept credit and debit cards. Payment can be made online, over the phone, or in-person. Please note that dues are prorated to the month you are joining Pen-Mar.
Step 3: Complete the required – NAR New Member Code of Ethics training online, and your New Member Orientation Class within sixty (60) days of joining Pen-Mar. Once your Code of Ethics training is complete, please send your completion certificate to kim@penmarrealtors.org.
Be on the lookout for emails from us regarding the status of your membership application, as well as the next steps you'll need to take. If you have questions or need assistance, please give our office a call at (301)-797-4480.